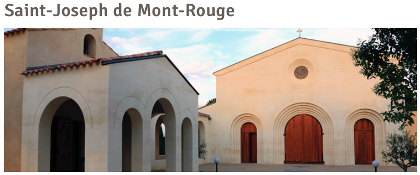 The Prayer Group meets on the second Wednesday of the month from 10.30 to 11.30 am, usually at the Monastery of St Joseph, 2 km north of the village of Puimisson, just off the D909.
The address is: Centre Spirituel Saint-Joseph de Mont-Rouge. 20, rue du château d'eau. 34480 Puimisson.
We start with a selection of readings and prayers, followed by a period of silent meditation and conclude by singing a hymn. For those who cannot be with us, on the morning of each meeting the presentation leading us into prayer can be found by clicking or tapping the blue button on the left.

Play the presentation from the new page or use the 'download' button if you need it to be available offline on your computer, tablet or phone.

If you would like further information please contact Jenny Morgan on [email protected]