Our next service will be on Sunday 6 February at 10.30 am at The Temple, St Pargoire. For directions click HERE.
We are a mixed group of different ages, backgrounds and traditions, who meet in the Chapel of the Église Protestante Unie de France in the village of St Pargoire, 10 km north east of Pézenas. St Pargoire is within a 60 minute drive of Montpellier, Béziers, Lodève, Sète and Narbonne. We'd love to welcome you to our services and church events, especially if you are new to our "Parish".
Our chaplaincy is one of the 85 chaplaincies in the Archdeaconry of France within the Church of England's
Diocese in Europe. Click HERE for the Archdeaconry website in a new window.
News from the Chaplain
A new page "Caring for Creation" has been added to the "Our Church" tab. To go there, please click HERE.
Restos du Coeur at Christmas A thank you message is now on our Charities page from Mireille, of l'Èglise Protestante Unie at St Pargoire and who is also a Restos du Coeur volunteer. She thanks us for our support over the year and especially for the Christmas presents. To go to the Charities page, please click HERE.
Charities Our end-of-year donations to charities have been sent. Details are on our Charities page. For that page, please click HERE.

Living in Love and Faith Where is the Church of England going on issues like gay marriage, sexuality and relationships generally? A project called Living in Love and Faith, to investigate these issues in a properly Christian way, has been going now for three years. Our bishops have asked all church members to take part. The chaplaincy council is considering how and when we can do this. Please see the "From the Diocese" page for more information. For that page click HERE.
Covid-19 We follow guidance from France and our diocesan bishops. Please follow the links HERE to read the bishops' letter and the full guidance.
Safeguarding The Diocese in Europe and we at All Saints take caring for one another very seriously. Please read our Safeguarding page HERE. There's an on-line training programme on the diocesan website HERE. This is open to everyone and we ask all our members to do the first level of this training, level C0. All those in official positions in the chaplaincy have completed, or are in the process of completing, training to their appropriate level and will repeat this every three years.
Our Chaplain, Reader and Church Wardens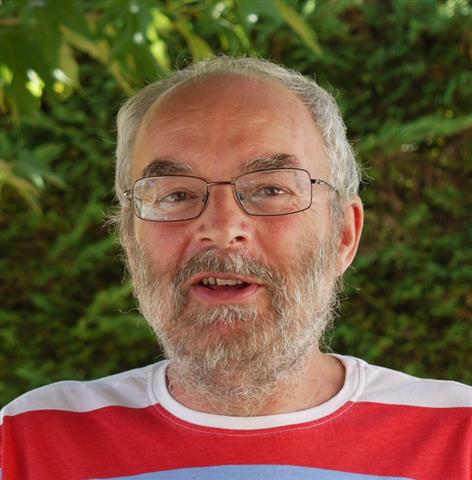 Revd Roger Smith
I moved to live permanently in the Hérault in 2011, after many years in Rothwell, Northants. As Chaplain, I am keen to welcome people of all types and traditions to All Saints.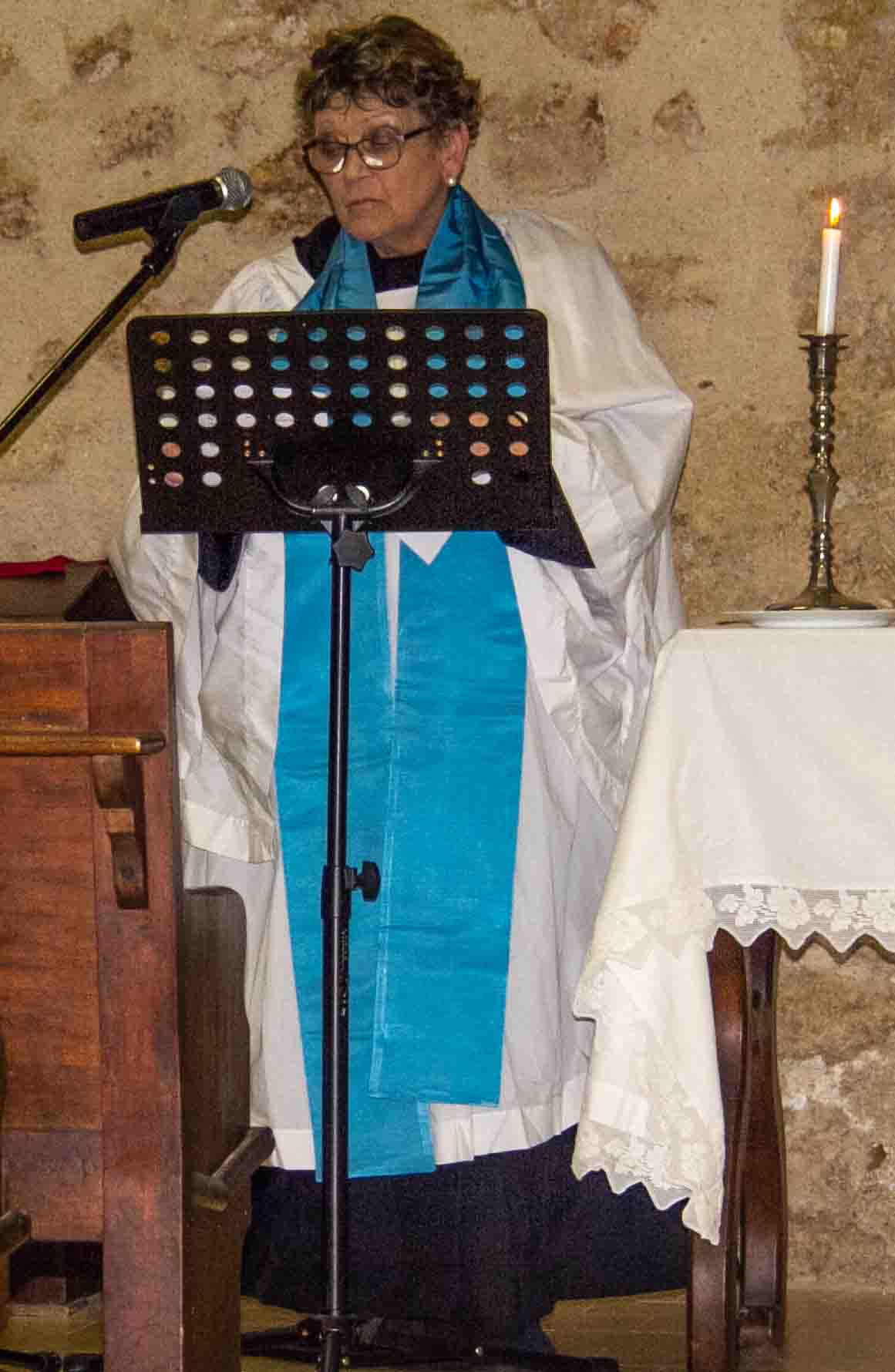 Julie Johnson
Julie is a Reader in the Diocese of Europe.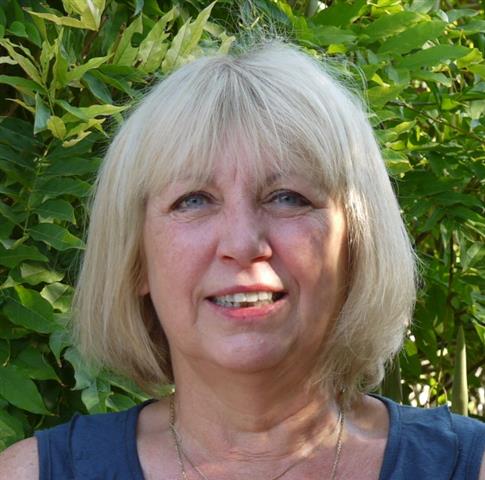 Patricia
Together with my husband Francis, we welcome people attending All Saints.
I also answer all the queries arising from e-mails, issue the notices and organise the rota, as well as preparing the church for worship and tidy up afterwards.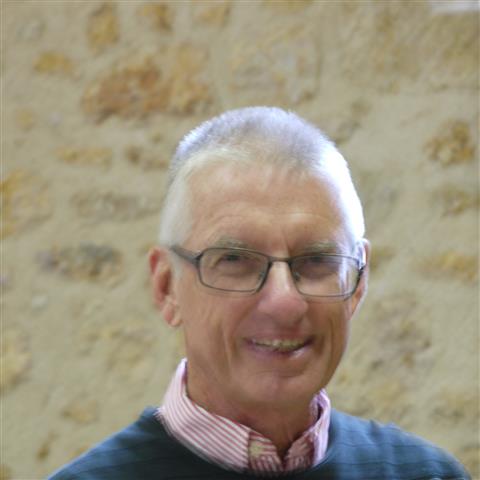 Nigel
I am the backroom boy in the team. I produce the agendas and other papers for meetings.
I also deal with the correspondence between the Église protestante unie, the local administration and other local bodies.
A word on our church services and social events
In normal times church life focuses around the service of Holy Communion. Our regular services are on the first and third Sundays of the month at 10.30 am, but there are services or events at other times, especially on notable days in the Church's year, such as Easter, Christmas and Lent. Refreshments are served after the service, providing an opportunity to chat and make friends.
From time to time, services are held at other chapels in the local area, including those in Margon, Puissalicon and Roquessels. We also are joint leaders at the annual Christmas carol service in Fontès. Directions to St Pargoire are on the CONTACT tab above and to other venues on the OUR CHURCH tab under OTHER VENUES.

We follow the order laid down in Common Worship introduced in 2000, which varies with the seasons of the Church's Year. Morning Prayer from Common Worship is also held occasionally. We have a monthly prayer group and also, twice each month, an informal study group followed by a shared lunch.
During the year, we hold a number of social events to which all are invited. Perhaps you are a visitor to the Hérault, or someone contemplating making the Hérault a permanent feature of your life. Whatever the reason, we invite you to join us at one of our regular church services or social events. If you would like to speak to someone before attending a service or social event, please contact us here.
We look forward to welcoming you into our Church of England community in the Hérault.
Safeguarding
Safeguarding is at the heart of our Christian faith. We are all made unique and in the image of God. Jesus came that we might have life and have it in abundance.
The chaplaincy takes its safeguarding obligations seriously. In common with other churches, we have systems in place to ensure that we meet our obligations. If you have any questions or concerns, you should contact our Safeguarding Officer, Steven Hopkins, in complete confidence by email on safeguarding.allsaintsherault@gmail.com or by phoning him on 04 67 85 00 53.
Alternatively, you can speak with Roger or one of the Churchwardens.
Full information is on the Safeguarding page on the OUR-CHURCH tab above: click here for direct access.
Please click HERE for our Data Privacy Notice
COOKIES ON THIS WEBSITE
Our web hosting service uses cookies to track data to the site anonymously. Please refer to the "Our Church" tab for more information.