A Page Devoted to the Youth of All Saints Hérault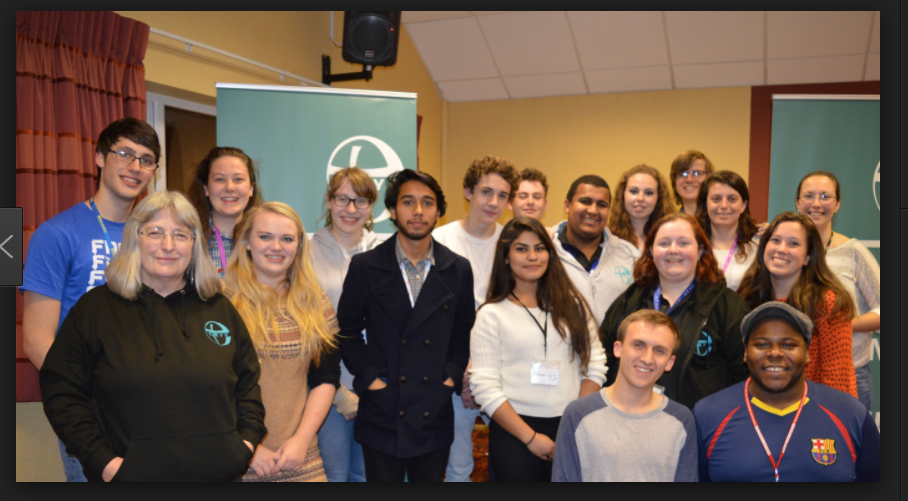 Don't let anyone look down on you because you are young, but set an example for the believers in speech, in conduct, in love, in faith and in purity. (1 Timothy 4:12)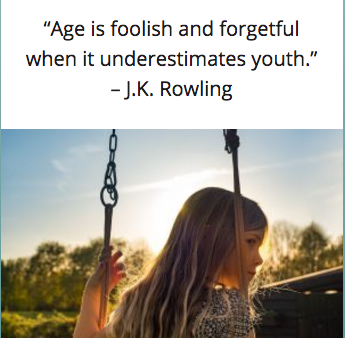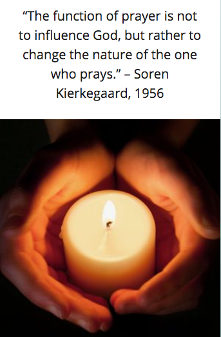 15 Themes Up for Discussion:
EQ: The Emotional Quest (Proverbs 25:28) – EQ is more important than IQ. Controlling emotions is vital to success in school and prepares you well for adulthood.
Friendships: Bonds that Last

(Proverbs 13:20; Proverbs 17:17; 1 Corinthians 15:33; Hebrews 10:24) – Valuing friendships will go a long way into helping you obey the second greatest commandment.
Family Feud:

(Genesis 37; 50:20; John 7:1-8) – You can make or break your family with your decision to hate family members or to love them unconditionally.
Under Pressure: The Truth about Peer Pressure

(Proverbs 27:17; 1 Corinthians 15:33) – There's bad peer pressure and there's good peer pressure. You need to know how to determine which is which.
The Born Identity

(2 Corinthians 5:17; 1 Peter 2:9; Romans 12:2) Knowing your identity in Christ will develop self-confidence and God-confidence. You may also refer to http://www.openbible.info/topics/our_identity_in_christ for a more thorough list of verses on our identity in Christ.
Inside Out: Being Pure Starts from Within

(Matthew 15:17-20; 1 Corinthians 6:18-20) – Being pure on the inside paves the way for purity in all relationships.
The Flipside: Dealing with Acceptance and Rejection

(Isaiah 53:3) – The road to maturity goes through learning how to deal with acceptance and rejection among peer groups.
Crossroads: What to Do When You Don't Know What to Do

(Proverbs 3:5-7) – When confused and unsure, the wisest thing to do is to lean on the Lord.
Preparing for the Future

(Jeremiah 29:11; James 4:13-15) – You need to know how to prepare and plan for a great future.
Trust Issues: Who Can You Trust?

(John 14:1) – Learning who to trust and when to trust will be one of the most important lessons a young man or woman can learn.
Frenemies: Defining Your Relationships from God's Viewpoint

(Ecclesiastes 4:12; Romans 12:14-21) –When friends and enemies change faces in middle school and high school, it's important to know who's who and how to love them both unconditionally.
The Survivor: Overcoming Your Fears and Challenges

(1 John 5:1-5; Joshua 1:1-9; Isaiah 41:10; 2 Timothy 1:7) – The youth of today face many fears and challenges that we often ignore. They need to know that they are over comers in Christ and what to do about it.
Love Dare: Waiting on True Love

(Song of Songs 8:4) – True love isn't just something to aspire for but something to prepare for.
Engage Your Culture

(Matthew 9:9-13) – As Jesus engaged the culture and society that He was born into, our youth are called to be engagers of culture and not condemners.
Living for God

(Galatians 2:20) – If everything we do should be pleasing to God then we need to encourage our youth to live for the audience of one.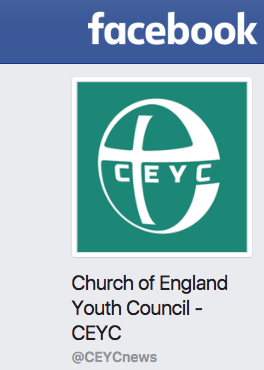 The Church of England Youth Council (CEYC) actively represents the young people of the Church of England by:
discussing and debating issues impacting on the youth of today

engaging in dialogue with the Church of England and the wider community
It enriches its members by providing the opportunity to:
participate fully within the CEYC community

discern and develop their gifts and callings within the wider context of the church

gain knowledge of the Church of England

experience the differing traditions and views within it
and actively engages with young people by:
debating issues affecting all young people

encouraging and supporting young participation at all levels

facilitating change and taking action where appropriate

supporting them in their spiritual journey

being biblically led, prayerfully led, and love centred
Explore the website, learn about CEYC, book into an event, grab some resources, expand your prayer life and get in touch!