We are a mixed group of different ages, backgrounds and traditions, who meet in the Chapel of the Église Protestante Unie de France in the village of St Pargoire, 10 km north east of Pézenas. St Pargoire is within a 60 minute drive of Montpellier, Béziers, Lodève, Sète and Narbonne. We'd love to welcome you to our services and church events, especially if you are new to our "Parish".
In normal times church life focuses around the service of Holy Communion. Our regular services are on the first and third Sundays of the month at 10.30 am, but there are services or events at other times, especially on notable days in the Church's year, such as Easter, Christmas and Lent. Refreshments are served after the service, providing an opportunity to chat and make friends.
From time to time, services are held at other chapels in the local area, including those in Margon, Puissalicon and Roquessels. We also are joint leaders at the annual Christmas carol service in Fontès. Directions to St Pargoire and these other venues can be found below.
Latest Chaplaincy News

Although there is now light at the end of the coronavirus tunnel, many of us are in the 'vulnerable' category. We really don't want to take risks with your health and so we won't be meeting socially or to worship until it's clearly safe to do so. I hope that you will keep in touch with your friends from All Saints by phone, e-mail and social media. Let's look after each other.
Each time that there would have been a service we publish instead what's called a podcast. It's an on-line service, rather like a radio programme, for you to listen to. Made by and for people from All Saints, it's called 'Church Chez Nous'. Click on the 'Church-Chez-Nous' tab above for the latest ones. We send a reminder to congregation members when a new one is available. Even though we can't be together physically, I think it's a good thing to worship at more-or-less the same time as each other if possible.
We held our long-delayed 2020 AGM by Zoom on 15 November, at which we elected four new Chaplaincy Council members. Click on the button below for the draft AGM minutes and the draft minutes of the first Council meeting, held by Zoom on 2 December. Click on the other button belowfor the list of Council members and a photo.
Bishop Robert's Advent appeal and his Christmas letter can be seen by clicking below.
Roger
Please click HERE for our Data Privacy Notice
Our Chaplain, Reader and Church Wardens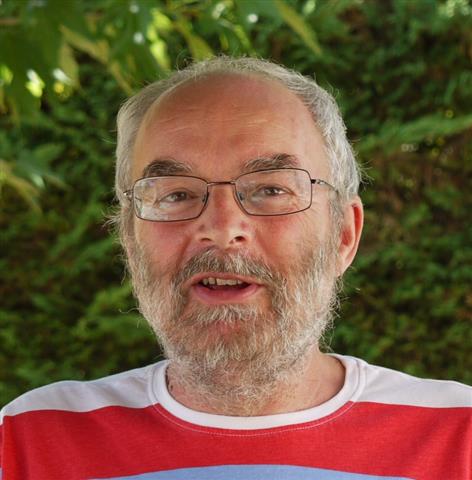 Revd Roger Smith
I moved to live permanently in the Hérault in 2011, after many years in Rothwell, Northants. As Chaplain, I am keen to welcome people of all types and traditions to All Saints.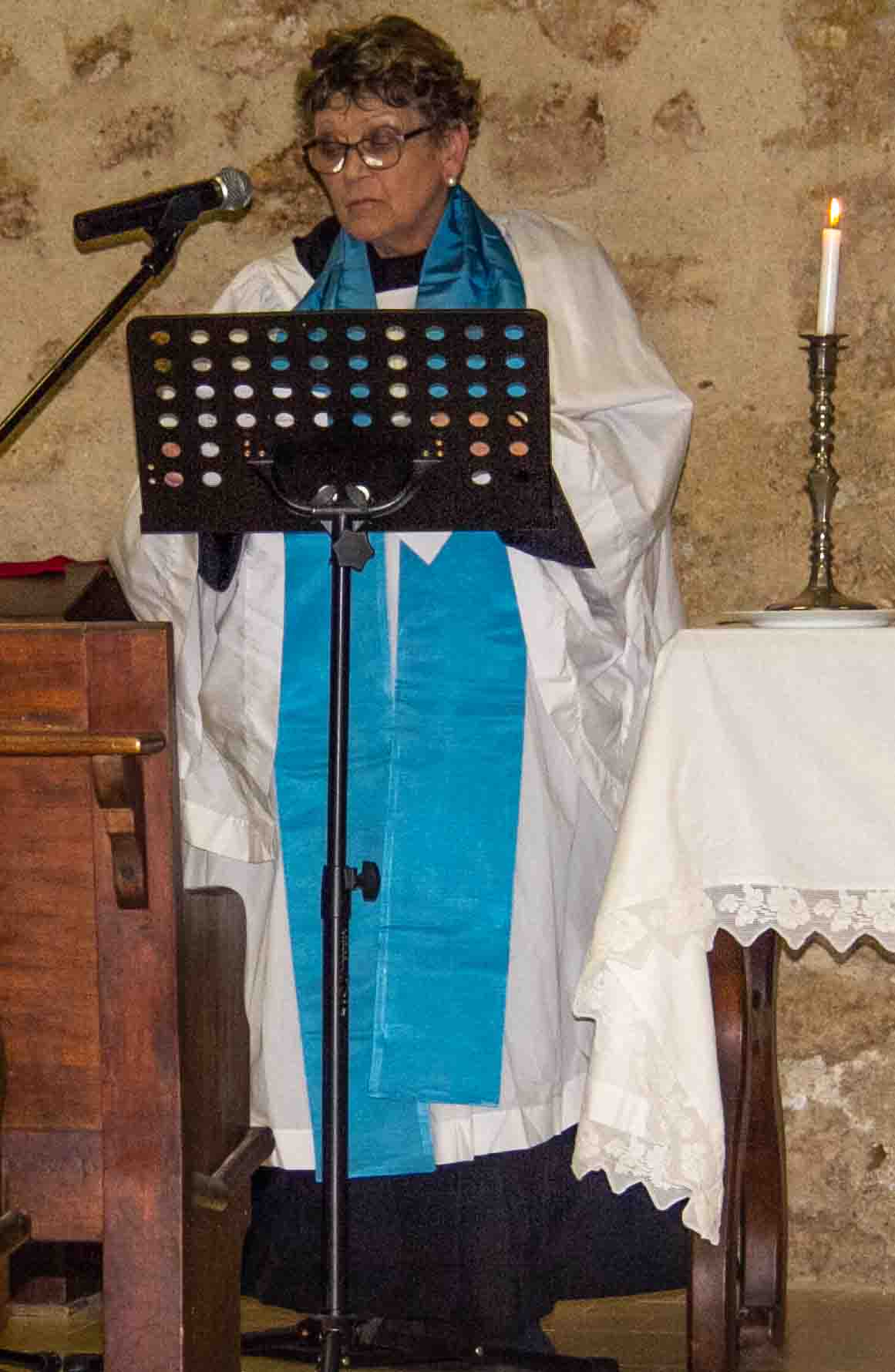 Julie Johnson
Julie is a Reader in the Diocese of Europe.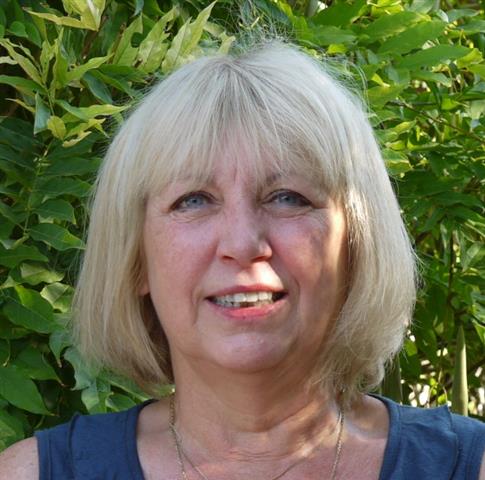 Patricia
Together with my husband Francis, we welcome people attending All Saints.
I also answer all the queries arising from e-mails, issue the notices and organise the rota, as well as preparing the church for worship and tidy up afterwards.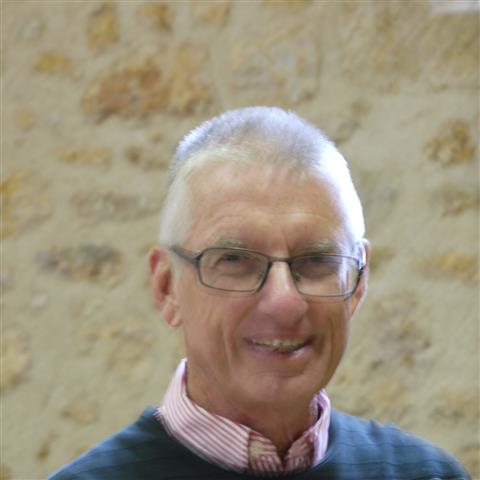 Nigel
I am the backroom boy in the team. I produce the agendas and other papers for meetings.
I also deal with the correspondence between the Église protestante unie, the local administration and other local bodies.
A word on our church services and social events
We follow the order laid down in Common Worship introduced in 2000, which varies with the seasons of the Church's Year. Morning Prayer from Common Worship is also held occasionally. At different times of the year we hold services at other chapels in the area, reflecting events or wishes of our parishioners. We have a monthly prayer group and also, twice each month, an informal study group followed by a shared lunch. Our Chaplain or, in certain situations, our Reader, also conduct baptisms (christenings), Confirmation classes, weddings and funerals.
During the year, we hold a number of social events to which all are invited. Perhaps you are a visitor to the Hérault, or someone contemplating making the Hérault a permanent feature of your life. Whatever the reason, we invite you to join us at one of our regular church services or social events. If you would like to speak to someone before attending a service or social event, please use one of the contact methods below.
WE LOOK FORWARD TO WARMLY WELCOMING YOU INTO OUR CHURCH OF ENGLAND COMMUNITY IN THE HÉRAULT
Safeguarding
Safeguarding is at the heart of our Christian faith. We are all made unique and in the image of God. Jesus came that we might have life and have it in abundance.
The chaplaincy takes its safeguarding obligations, for both our church and the wider church community, seriously. In common with other churches, we have systems in place to ensure that we meet our obligations. If you have any questions, you make speak with our safeguarding officer, Jenny Morgan, in complete confidence by clicking on the email link: ja.mor.gan@hotmail.com, or phoning her on 04 67 88 02 92. Alternatively, you can speak with Roger, Julie or one of the Churchwardens.
If you would like to view our Safeguarding policies, please click on this link
Chaplaincy Council
The Chaplaincy Council works with the minister in promoting the mission of the church. The minister in charge of the parish and the PCC have a duty to consult together on matters of general concern and importance to the parish, and to co-operate in promoting in the parish the whole mission of the church: pastoral, evangelistic, social and ecumenical. This includes almost everything to do with the church's work in the parish, and its relationship with the deanery and the diocese.
Click here for a list of current members of the council with a photograph.
Contact Us
To contact our church, please use one of the following methods:
Telephone: +33 (0)6 60 24 54 57
The church regularly informs parishioners of forth coming events via email.
If you would like to receive these communications and are not already our email contact list, please send an email to achstp@gmail.com requesting that your name is added to the list.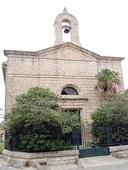 Photograph - Chapel of the Église Protestante in St. Pargoire
How To Find Us
We meet in the Chapel of the Église protestante unie de France (formerly the Église Reformée), in the village of Saint Pargoire, postcode 34230, 10 km north east of Pézenas. We are situated on the south side of the village, near the War Memorial, on the Avenue de la Gare, the Saint Pons de Mauchiens road.
There is limited roadside parking in the Avenue. Car parks are only a 5 minute walk away, one next to the school on the road to Saint Pons de Mauchiens, the other along the road opposite the church, Chemin de Saint Guilhem.
For a link to Google Street view, click on the Icon below
Chapelle St. Guiraud in Puissalicon
Address: 2, Rue Saint-Guiraud, Puissalicon
Our Prayer group meets once a month at Saint Joseph de Mont-Rouge in Puimisson. The map below shows how to get to the Monastère
Address: 20 Rue du Château d'Eau, 34480 Puimisson
From time to time, we hold services in the church in the village of Margon
Each summer, we hold a service in the ancient chapel in Roquessels, situated high above the village of Roquessels. This service is normally followed by a shared lunch.
COOKIES ON THIS WEBSITE.
Our web hosting service uses cookies to track data to the site anonymously. Please refer to "Our Church" tab and "Policy regarding web cookies" for more information.