WELCOME TO
All Saints Hérault
The English Church at Saint Pargoire
All Saints Hérault people are a mixed group of different ages, backgrounds and traditions, who meet in the Chapel of the Église protestante unie de France in the village of St Pargoire, 10 km north east of Pézenas.
Church Life focuses around the service of Holy Communion. Our regular service is on the second Sunday of the month at 10.30 am, but there are often services or events at other times, especially on notable days in the Church's year, such as Easter, Christmas and Lent. Refreshments are served after the Service, providing an opportunity to chat and make friends
Please check the "Diary" tab on this website for details of upcoming services and events. We extend a warm welcome to all Christian people to join us at our services and church events, especially those new to our "Parish".
Our Clergy and Church Wardens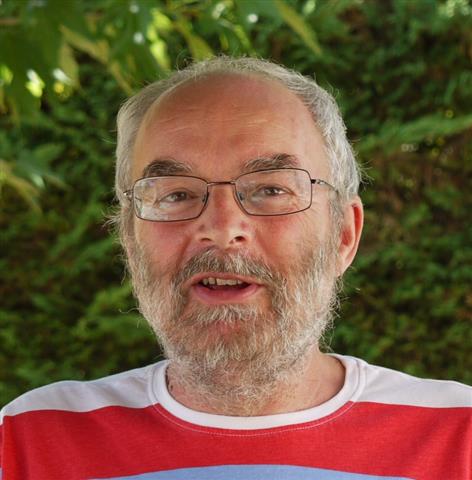 Revd Roger Smith
I moved to live permanently in the Hérault in 2011, after many years in Rothwell, Northhants. As Priest in Charge I am keen to welcome people of all types and traditions to All Saints.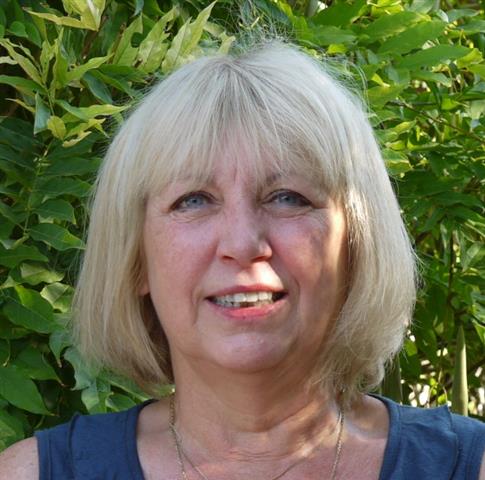 Patricia
Together with my husband Francis, we welcome people attending All Saints.
I also answer all the queries arising from e-mails, issue the notices and organise the rota, as well as preparing the church for worship and tidy up afterwards.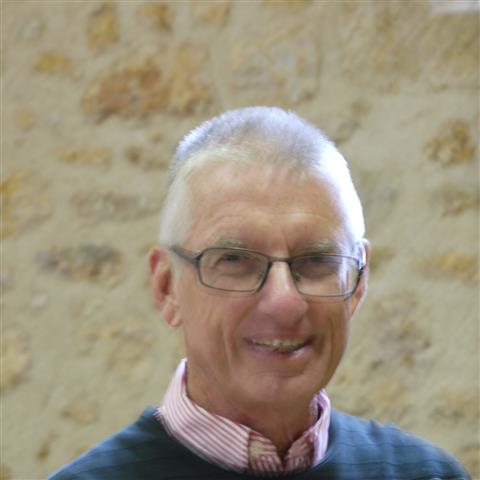 Nigel
I am the backroom boy in the team. I produce the agendas and other papers for meetings.
I also deal with the correspondence between the Église protestante unie, the local administration and other local bodies.
A word on our church services and social events.
We follow the order laid down in Common Worship introduced in 2000 and varies with the seasons of the Church's Year. From time to time, we use the 1662 version from the Book of Common Prayer. Evensong is also held occasionally. At different times of the year, we hold services at other chapels in the area, reflecting events or wishes of our parishioners. We also have a prayer group and a Bible study group.
During the year, we hold a number of social events to which all are invited. Perhaps you are a visitor to the Hérault, or someone contemplating making the Hérault a permanent feature of their life. Whatever the reason, we invite you to join us at one of our regular church services or social events. If you would like to speak to our clergy or churchwardens before attending a service or social event, please use one of the contact methods below.
WE LOOK FORWARD TO WARMLY WELCOMING YOU INTO OUR CHURCH OF ENGLAND COMMUNITY IN THE HÉRAULT
Articles New to the Website
NEXT SERVICE or Event
December 2016
Sunday 4 December. Holy Communion at All Saints Hérault. Common Worship. Service starts at 10:30. All are welcome at the service and to stay on afterwards for coffee, biscuits and a chat.
THERE IS NO BREAKFAST CLUB IN DECEMBER. The next breakfast club will be on Sunday 15 January 2017 09:45 to 11:30.
Sunday 11 December. Nine Lessons and Carols at Fontès. 3 PM - See separate webpage, tab above.
Wednesday 14 December - Prayer Group meeting. Saint-Joseph de Mont-Rouge, Puimisson. 10.30 am to 11.30 am. All are welcome.
Thursday 15 December - Carols by Candlelight at St. Ursule Catholic Church, Rue Henri Reboul, Pezenas. Service starts at 18:30
Saturday 24 December. Christmas Eve Service. Holy Communion at All Saints Hérault. Common Worship. Service starts at 18:30. All are welcome at the service and to stay on afterwards for festive refreshments and a chat.
Diary Dates
The diary tab contains a complete listing of up coming services and social events associated with All Saints. Additionally, you will find dates submitted by our parishioners for village events happening in their neighbourhood. Clicking on the icon below will take you straight to the diary page.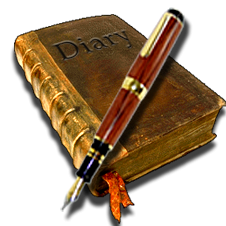 Heard it on the Grapevine - News
For news about our church, local events or just articles we found to be of general interest, please click on the "Grapevine" tab or click the icon below.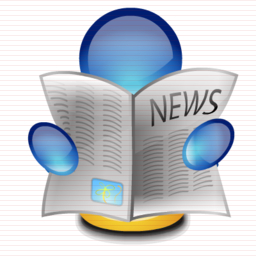 Contact Us
To contact our church, please use one of the following methods:
Telephone: +33 (0)6 60 24 54 57
The church regularly informs parishioners of forth coming events via email. If you would like to receive these emails and are not already our email contact list, please send an email to achstp@gmail.com requesting that your name is added to the list.
How To Find Us
We meet in the Chapel of the Église protestante unie de France (formerly the Église Reformée), in the village of Saint Pargoire, postcode 34320, 10 km north east of Pézenas. We are situated on the south side of the village, near the War Memorial, on the Avenue de la Gare, the Saint Pons de Mauchiens road.
The GPS coordinates are N43 31 37 E3 31 9 (or 43.527012, 3.519213).
There is limited roadside parking in the Avenue. Car parks are only a 5 minute walk away, one next to the school on the road to Saint Pons de Mauchiens, the other along the road opposite the church, Chemin de Saint Guilhem.
For a link to Google Street view, click on the Icon below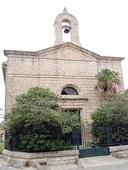 Photograph - Chapel of the Église Protestante
COOKIES ON THIS WEBSITE.
Our web hosting service uses cookies to track data to the site anonymously. Please refer to "Our Church" tab and "Policy regarding web cookies" for more information.