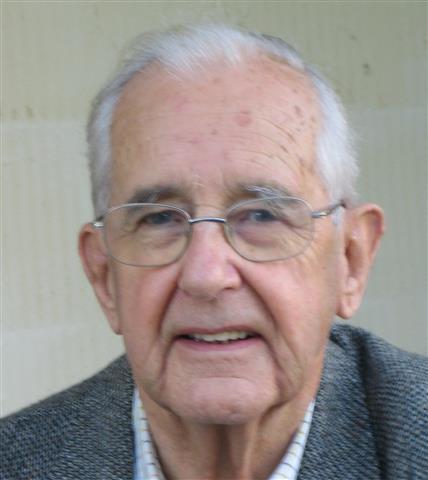 The Church Council and Congregation would like to record their grateful thanks to the Rev. Richard Acworth for his huge contribution to this Church, from the early days to the time of his accident in late 2014.
His assiduity and wisdom helped and guided us from the time of our home group meetings, our years at Conas, to establishing ourselves at St. Pargoire and being accepted as members of the Church of England Diocese in Europe.
We hope and pray that he continues to make good progress with his recovery and look forward to both him and Carol joining us in worship very soon.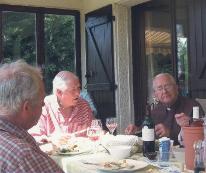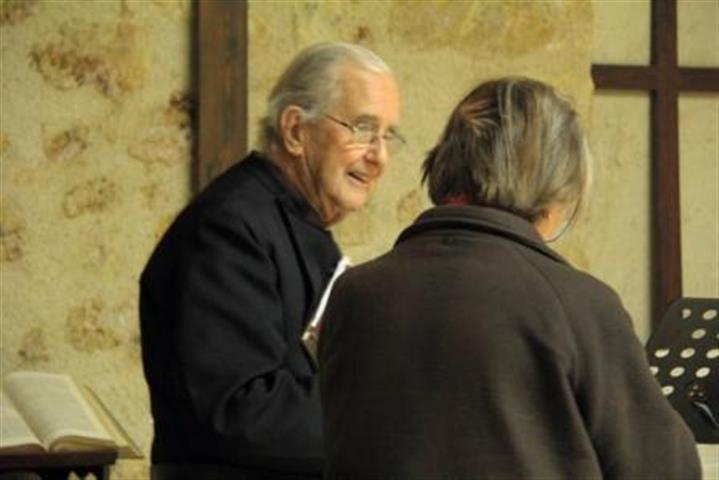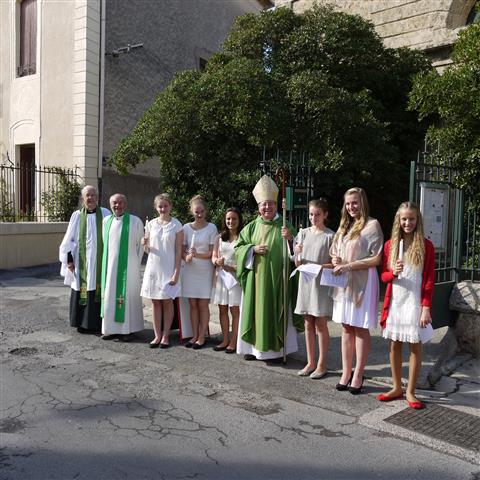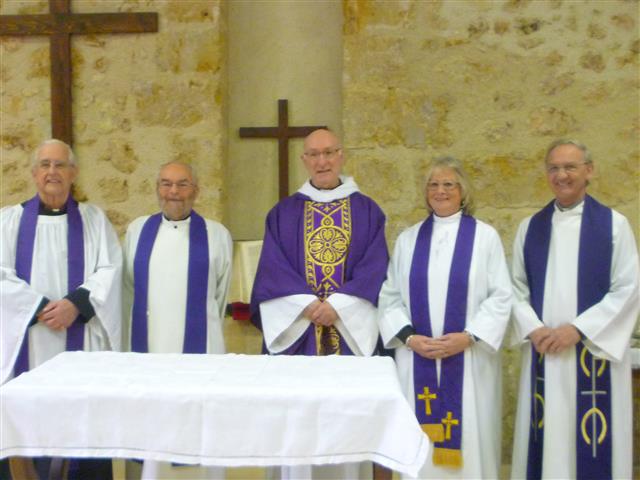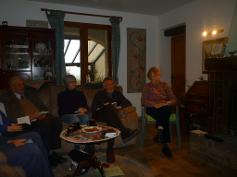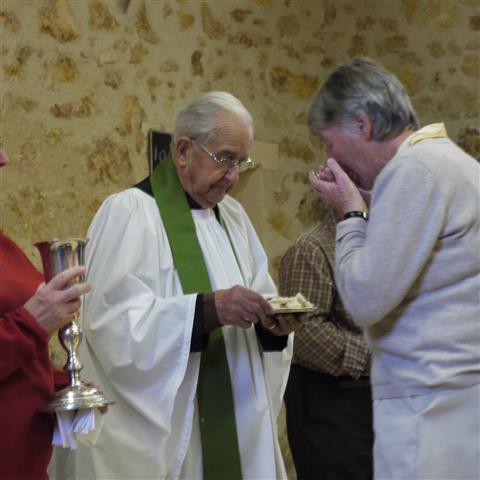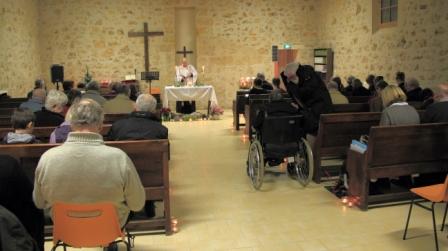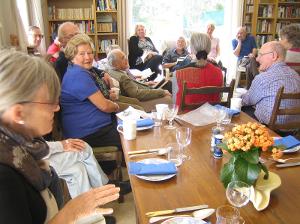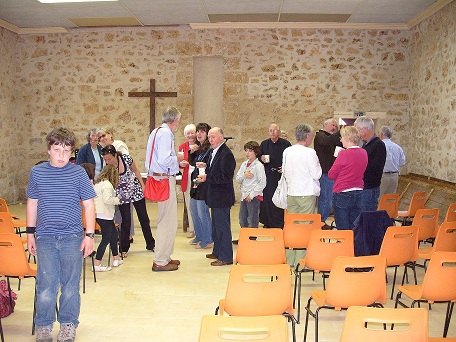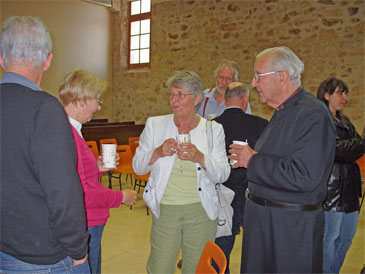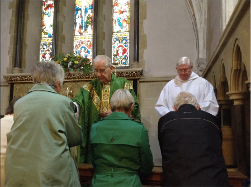 This photo recored Richard taking a service in Havant. It was the first time, ten months almost to the day, following his fall at home. Here he is with Bruce, who was a brilliant gentle support, at St Faith's Havant, distributing communion at the mid week service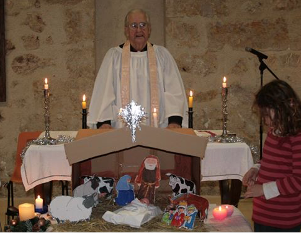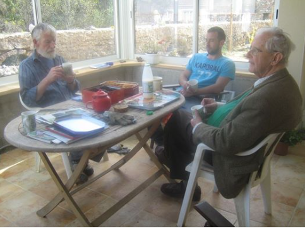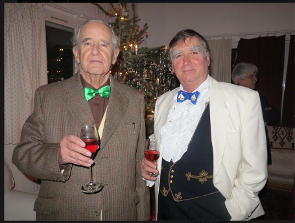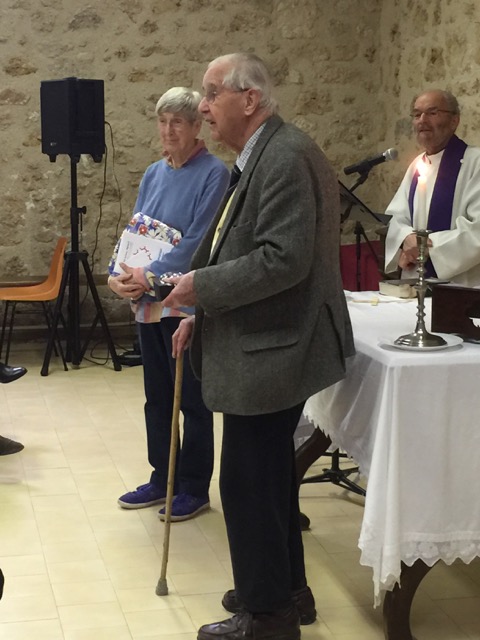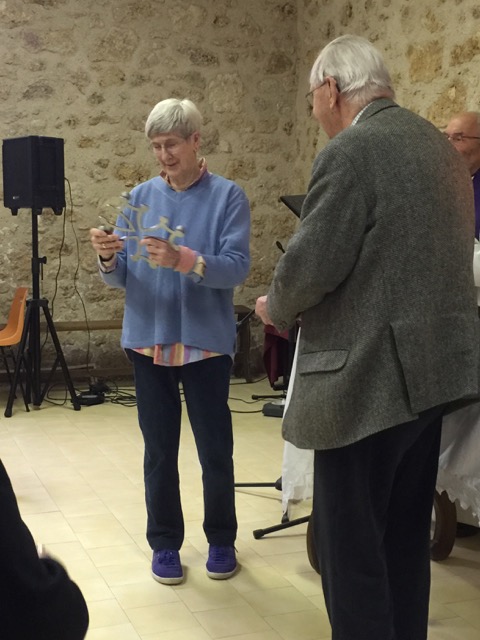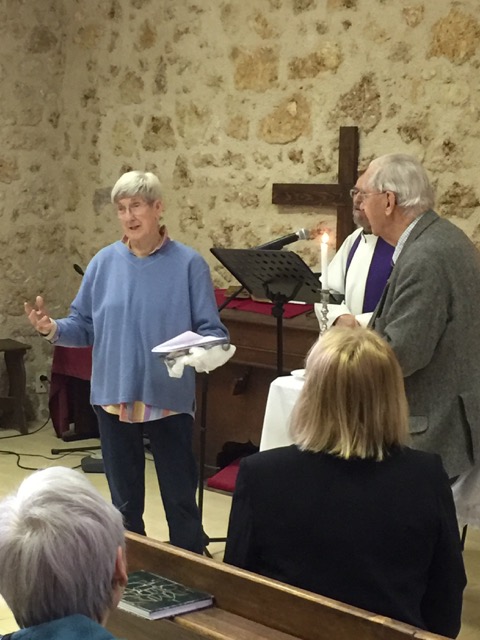 The three photographs above are of the presentation of gifts from the church as a thank you for the service provided by richard and carol over the years. the date was palm sunday 2016