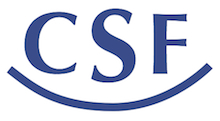 CSF-Languedoc's Walk for Life 2017
The 2017 CSF-Languedoc's seventh Walk for Life, will be held on Sunday, 17 September at Domaine de la Clapiere, Montagnac. For more information and to pre-book lunch email csf.languedoc@gmail.com
Once again, Domaine de la Clapiere's (www.laclapiere.com) have kindly agreed to host this year's event. As those who have visited the Domanie before, the beautiful vineyards, and those of some of their neighbours, made a stunning setting for the two walks, and the Domaine's idyllic part-covered courtyard will provide the perfect venue for a celebratory and well-earned lunch after all the exertion! Please remember to book your lunch well in advance!
Back by popular demand, will be freshly cooked British fish and chips provided by Chris and Clare (www.ccfishandchips.com). This year Chillis and Spice, who catered one day on the CSF bike ride, will be serving a number of healthy options, one of which will be non spicy! The Soeurs Delice will be selling their range of tasty products. All of this can be washed down with Domaine de la Clapiere's excellent wines.
Lastly Hannah will be bringing along a large selection of second hand books for sale.
Last year event was a resounding success. Over 200 supporters walked either five- or ten-kilometre routes and the event raised more than 8,000 Euros to support the work of Cancer Support France – both regionally and nationally. This year we hope to beat both of these targets!
CSF will be sending out more details about the walks, timings etc and sponsorship forms in early August when they will also be inviting people to pre-register for your chosen walk distance and for your lunch option.
This year's proceeds will go to both CSF-Languedoc and CSF National.
In the meantime, please circle the date in your diaries and send this information to lots of your friends and family so that they can join in or become a sponsor!
CSF is one of the many charities who have been supported at one time by All Saint's Hérault.
About Cancer Support France
CSF is an incredible group of supporters who have managed to raise awareness of CSF's work within the English speaking community in France. If you or your partner are affected by Cancer, please get in touch with CSF Languedoc.
CSF-Languedoc was created in 2009 by a group of English-speakers based in the Hérault. CSF-Sud de France, which had been formed earlier the same year, provided valuable support and guidance to the small team setting up CSF-Languedoc.
The Association grew quickly, mainly as a result of an intensive awareness-raising programme targeted at the many expat organisations already active in the region. Since its establishment, CSF-Languedoc has been instrumental in a number of major CSF initiatives, including training support.
Our current membership stands at approximately 150, including 20-25 trained Active Listeners serving around 40 clients at any one time. Our volunteers provide linguistic, practical and emotional support to those living in the Hérault and Aveyron departments.
Regular events organised by CSF-Languedoc include our Drop-In days, which provide a safe haven for those affected by cancer. As well as arranging a variety of craft and game activities, Drop-In days offer attendees a range of pampering treatments such as reiki, reflexology, massage and manicures.
Another important event in our calendar is the annual Walk for Life fundraiser. This well-supported event has been running for the past six years, successfully creating awareness about CSF-Languedoc and raising funds to support CSF's services both regionally and nationally.
For general information about CSF-Languedoc, as well as updates on our events and how to reach us, please visit our website at www.csf-languedoc.com