A monthly gardening article written by Gill Pound from La Petite Pépinière.
Overall a warm spring and May will generally bring warm weather, the ground can dry out quickly so do keep an eye on the water needs of plants that you have just planted; in general, and however drought resistant plants are, they will still need watering during the first summer to make sure that they develop a good root system during their first year in the garden. When watering it is better to water less often but making sure that water penetrates the soil, you want roots to go deeply rather than developing a surface rooting system. A deep rooting system means that plants will be less susceptible to wind rock, drought and winter cold whereas the opposite is the case if your plants have shallow root systems. For many plants it is helpful to create a small depression around the base of the plant to help direct the water to the plant's roots. May is often one of the busiest months in the garden as we are still finishing spring planting projects but also trying to keep up with weeding, grass cutting etc If you do have grass one way of reducing time spent cutting is to develop some of it as perennial meadow – great for wildlife and it will only need cutting once or twice a year.
During May think about the following:
if you have a lawn this is a good time to repair any gaps in the lawn and to fertilise the lawn before summer
watch out for red lily beetles
prune spring flowering shrubs after flowering
spring flowering bulbs can be lifted and divided after flowering
give shrubs a handful of slow release fertiliser (engrais à liberation lente)
as the weather warms up less helpful animal life in the garden gets active – keep an eye out for damage by slugs, snails, insects etc and take appropriate action
give some attention to plants which you grow in pots or troughs for the balcony or terrace and have been protecting over winter. They may need repotting or, if not, it is a good idea to remove the top layer of soil in the pot and add some new soil enriched with medium release fertiliser
planting in general - May is still a good time for planting, try to get most planting done by the end of the month. Remember to try and plan for colour and interest in the garden later in the year as well as buying plants which look lovely now. Check also on drought tolerance and winter hardiness of plants that you are interested in buying. Try and improve the soil where you plant, many local soils are a limy clay that can be improved by the addition of some organic material and some clean sand and/or gravel for better soil structure and drainage (never use builder's sand which has poor texture and often contains chemical impurities). Water in well. Provide stakes or other support if necessary. Keep an eye on the water needs of spring planted plants during their first summer.
clip evergreen hedges, but take care to avoid nesting birds.
Continuing with our theme about useful and edible plants; this month we will be commenting on herbs with lemon flavour. There a number of these, all requiring different growing conditions.
Lemon thymes ( the shrubby Thymus x citriodorus or the ground covering Thymus herba-barona Lemon Scented, thym citron in French) like the same dry, sunny growing conditions as ordinary thyme but they make a great flavouring alternative with fish and chicken dishes.
One can sometimes find a lemon basil which can be used in Indonesian and Lao cookery, unsurprisingly, it has the same cultivation requirements as ordinary basil. Another popular lemon scented herb is lemon balm (Melissa officinalis or mélisse in French), it likes semi shade and some watering. It is popular for flavouring ice creams, fruit dishes and for herbal teas.
Also popular for herbal tea is lemon verbena (Aloysia citriodora, verveine citronelle or just simply verveine in French) but this can also be used for ice creams, desserts and many other dishes where a lemon flavour is needed. Lemon verbena is a popular garden plant in the Languedoc where it likes a sunny position, it usually dies back in the winter but will reshoot from the root stock in spring.
And, finally, lovers of Thai and other Asian cuisines, lemon grass (Cymbopogon citratus) can be cultivated here but it is doubtfully winter hardy so best in a large pot and brought into a frost free environment for the winter. It likes warmth and plenty of water.
As well as their culinary uses many of these lemony herbs are useful as insect repellent so planting near patios etc can sometimes be a good idea.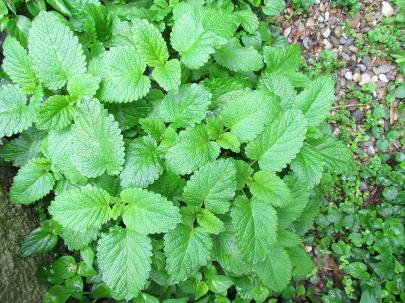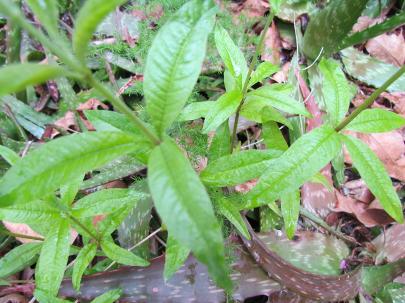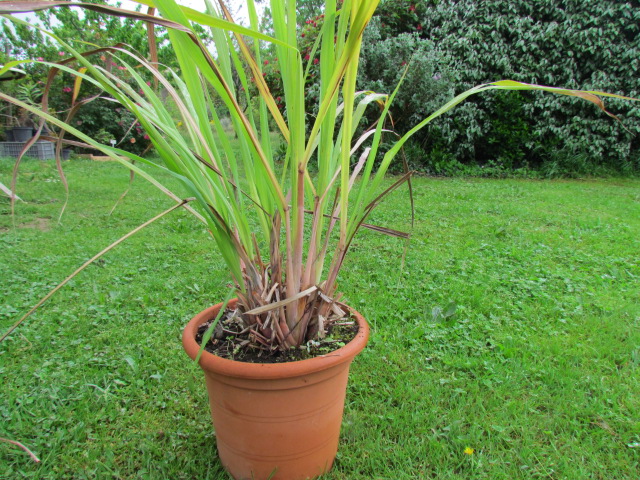 Events at La Petite Pépinière:
Sunday 10th May: Planting Design with Mediterranean Native Plants workshop, 10.30am, repeated at 2pm
Come along to this free event to learn about some great planting combinations and designs using Cistus, Phlomis, sages, Teucrium, Thyme, Origanum and other Mediterranean plants.
Gill Pound will give a guided tour (at 10.30 and at 2pm) to talk about using Mediterranean native plants, looking at the garden's driest and hardiest Mediterranean borders. Imogen Checketts & Kate Dumbleton will then talk you through 3 different design templates which we will place out in the garden. You will be able to ask for copies of the planting plans.
Saturday 6th & Sunday 7th June: our Open Weekend; more details on www.lapetitepepiniere.com and we shall hope to see you there.
For further information contact Gill Pound at La Petite Pépinière de Caunes (shrubs and perennials, ornamental grasses, unusual plants and plants for dry climates), 21, Avenue de la Montagne Noire, 11160, Caunes-Minervois. Tel: 04 68 78 43 81,
Gill@lapetitepepiniere.com www.lapetitepepiniere.com
Open every weekend, Fridays, Saturdays & Sundays from 10am until 6pm. Until the end of November, and at other times by appointment