Contemporary Worship, how did it go?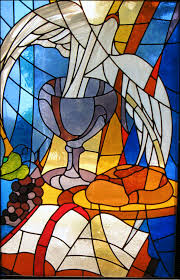 These are comments made by people after the Contemporary Worship service held on the 24 May 2015,
or were sent to us by e-mail after the service.
"It was brilliant."
"I couldn't hear the video! "
"I suggest you get the church members to contribute to the prayers so the leaders don't have to go out and miss some of the service."
"Start the hymn practice 10 minutes before the service."
"You kept us fit, we were up and down all the time!"
"I enjoyed it and felt moved by the Spirit."
"We couldn't hear the video but especially liked the prayers and live music."
" I enjoyed it. It was well constructed."
" Thanks, it was the best service we've ever been to."
" Very enjoyable! "
"I enjoyed it but they were not my type of hymns."
"We both enjoyed it and feel it lends itself to any special event in the Church Calendar. "
"It was a great Sunday!"
Roger, Bryan and Chris would be interested to hear any other comments you may have about this new service for All Saints.
Bryan and Chris Payne