Walking Together in Faith - A Strategy for the Diocese in Europe
Introduction:
Eighteen months ago, our Diocesan Synod agreed a Strategy, which will in the coming years, underpin our work as a Diocese and help us walk together in faith. Below is a summary of that Strategy. From the outset, the Synod wanted to make sure that the Strategy was developed and implemented 'bottom-up' not 'top-down'. They wanted it to be an invitation to chaplaincies to reflect on how they can build on what they are already doing, to become chaplaincies engaged in mission. A Church without Mission is like fire without a flame.
Please take the time to read the Strategy and Bishop Robert's letter.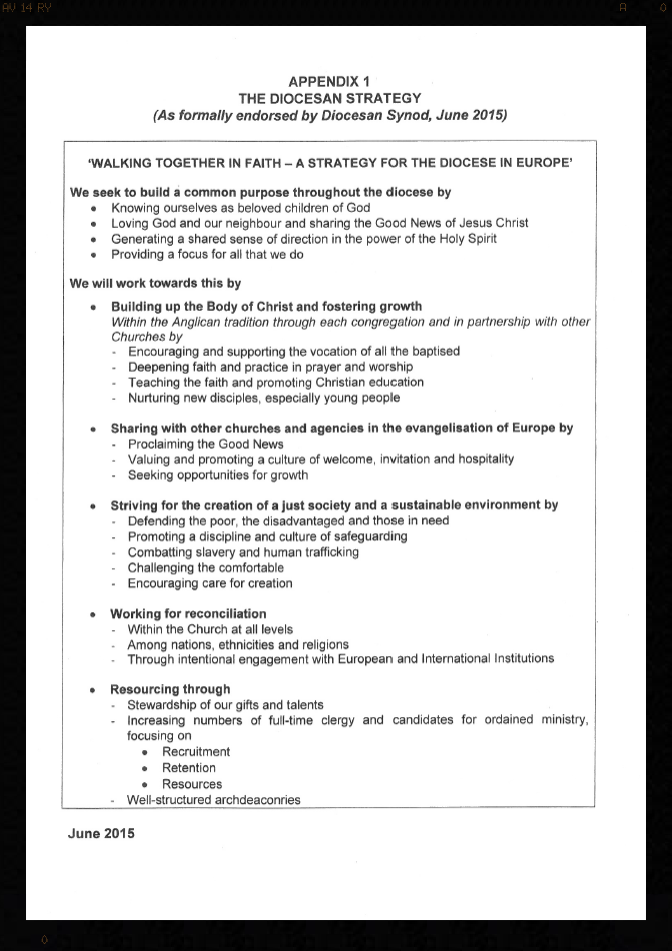 COVERING LETTER FROM BISHOP ROBERT
To view a copy of the letter from Bishop Robert, click the button to the right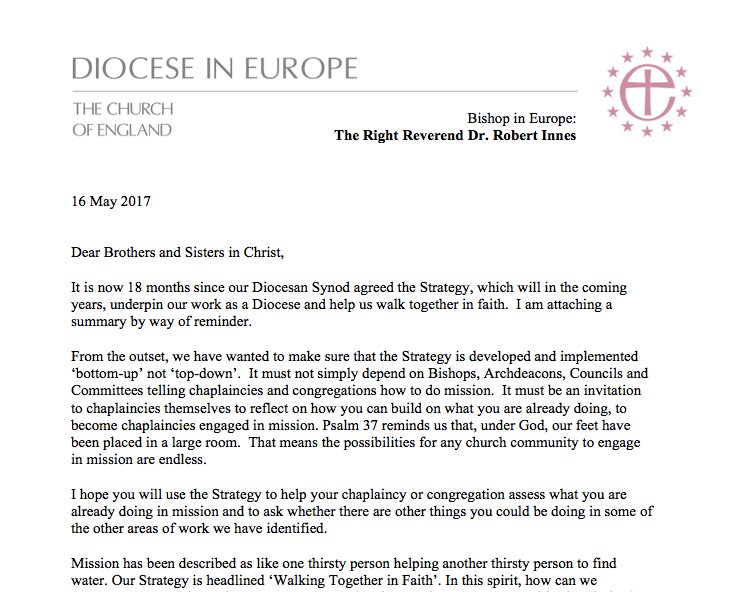 FOR THOSE OF OUR PARISHIONERS WHO WISH TO TAKE AND EDIT VIDEOS ON BEHALF OF ALL SAINTS HÈRAULT OR THE DIOCESE IN EUROPE, HERE IS YOUR GUIDE!