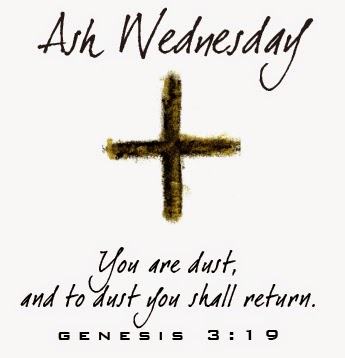 Ash Wednesday is the beginning of Lent for Western Christian churches. It's a day of penitence to clean the soul before the Lent fast. At some services in the Anglican, Roman Catholic (and some other churches), worshippers are marked with ashes as a symbol of death and sorrow for sin. The use of ashes, made by burning palm crosses from the previous Palm Sunday, is symbolic and reminds each churchgoer that:
Death comes to everyone
They should be sad for their sins
They must change themselves for the better
God made the first human being by breathing life into dust, and without God, human beings are nothing more than dust and ashes
Ashes are an ancient sign of penitence. The Ash Wednesday service draws on the ancient Biblical traditions of covering one's head with ashes, wearing sackcloth, and fasting. From the Middle Ages it became the custom to begin Lent by being marked in ash with the sign of the cross, a practice that continues today.
Today, the ash used is the remnants of the previous years' palms that had been blessed at the previous years' Palm Sunday service.